The sun has both positive and negative effects on the skin and hair. But, of course, it depends on how long you are in the sun.
What bad influence does the sun have on skin and hair?
The sun's ultraviolet (UV) rays are the main source of skin and hair damage. The sun's ultraviolet (UV) rays can damage the cells in your skin, leading to premature aging, dark spots, wrinkles, and even skin cancer. It also increases your risk of developing skin cancer. The sun's rays can be especially damaging for people with lighter or fair complexions because their skin is not as good at protecting itself from UV radiation.
Prolonged UV exposure can also cause a loss of protein in the hair shaft leading to dry, brittle hair that is more prone to breakage. In addition, the sun can weaken your hair shaft's cuticle layer, protecting it from environmental elements like heat and humidity. Besides, its UV rays can strip away essential oils from your scalp, leading to an itchy, irritated scalp. Additionally, if you have color-treated or artificially dyed hair, sun exposure can cause the color to fade or change shades.
What are the positive effects of being in the sun?
The sun can have many positive effects on both hair and skin. The sun is a natural source of vitamin D, which helps to regulate calcium and phosphate levels in the body. Sunlight also helps to boost the synthesis of collagen and elastin, two essential proteins that help keep skin looking youthful. It also helps to improve circulation in the scalp and promotes healthy hair growth.
Besides, exposure to sunlight can help your body produce more melanin, giving you a natural tan that will protect your skin from the damaging effects of ultraviolet (UV) light. Sun exposure also helps remove dead skin cells, allowing your body to create new, healthy cells that protect against bacteria and other environmental stresses.
How to protect your skin and hair from the sun?
It is essential to apply sunscreen of at least SPF 15 to all exposed areas 30 minutes before going outside and reapply it regularly – especially after swimming or sweating.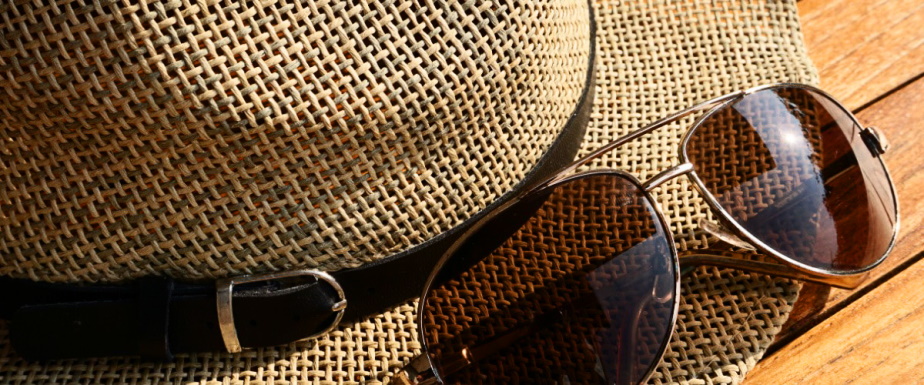 You should also use products that contain SPF designed explicitly for the hair, such as leave-in conditioners, styling creams, and sprays. These products can add a layer of protection from the sun's ultraviolet rays. Additionally, you should avoid using heated styling tools such as blow dryers and curling irons when out in the sun, as this can damage your hair even more.
Staying in the shade, wearing a wide-brimmed hat and UV-blocking sunglasses, and covering exposed skin with clothing can also help reduce your sun exposure.
Finally, drink plenty of water and take breaks in the shade to avoid heat exhaustion.
How long is it safe to be in the sun?
The time you can safely stay in the sun depends on various factors, such as your skin type, the UV index, and whether you have protection from sunscreen or clothing.
Generally speaking, it is best to limit your exposure to direct sunlight for no more than 15 minutes during peak UV hours (10 am – 4 pm).