Beauty salons typically offer a wide range of facial procedures. Typical options may include facials, chemical peels, microdermabrasion, dermaplaning, and even laser treatments. Some salons also specialize in more advanced treatments such as permanent makeup, Botox, or fillers.
Facial procedures in a beauty salon can offer a wide range of benefits. One benefit is that the experienced beauticians at the salon can provide the most up-to-date facial treatments and products to ensure you get optimal results. Besides, in salons, facials are always picked up to suit each individual's skin type, ensuring that you get the best possible results for your skin.
What are the best salon facial procedures?
The best salon facial procedures vary depending on your skin type and desired results. Generally, the most popular treatments are:
HydraFacial
This multi-step treatment deeply cleanses, exfoliates, extracts impurities, and nourishes the skin with antioxidants and peptides. It helps to reduce signs of aging, discoloration, and blemishes using a combination of powerful serums, antioxidants, and hyaluronic acid. The result is a smoother, brighter complexion with improved texture, tone, and clarity. After just one treatment, your skin will look and feel revitalized.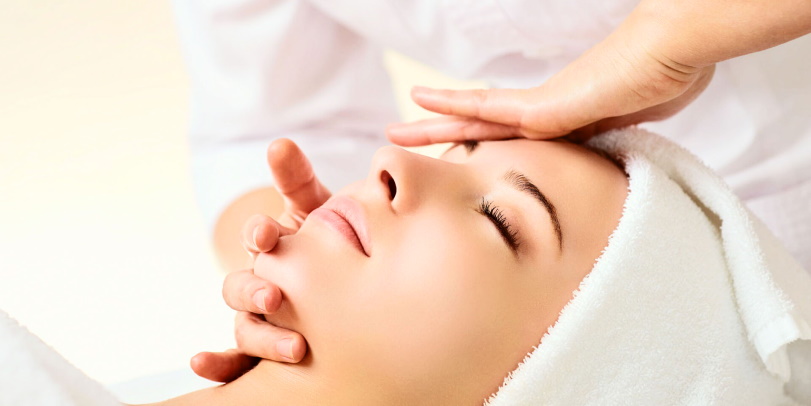 Oxygen Facial
Ideal for dehydrated skin, this treatment replenishes moisture to give you a healthy glow. By infusing highly concentrated oxygen molecules into the deepest layers of the skin, this facial helps to restore lost moisture in dehydrated skin and promote cellular regeneration to improve skin tone, softness, and overall health.
Most Oxygen Facials also use a combination of essential oils, vitamins, minerals, and other therapeutic serums to reduce inflammation, minimize the appearance of fine lines and wrinkles, soothe irritation or redness, improve elasticity and firmness of the skin, as well as balance out its natural pH levels.
Microdermabrasion
Microdermabrasion is a minimally invasive procedure that uses small crystals or diamond-tipped wands to exfoliate away the outermost layer of skin. The process works by gently removing the top layer of dead skin cells, revealing smoother and brighter layers beneath.
Microdermabrasion may also help reduce signs of fine lines, acne scars, sun damage, and other skin concerns. After each treatment, the goal is to leave the skin looking softer and more vibrant.
The entire microdermabrasion process typically takes between 30-60 minutes, depending on the size of the area being treated. Following treatment, you may experience mild redness and tightness in your skin.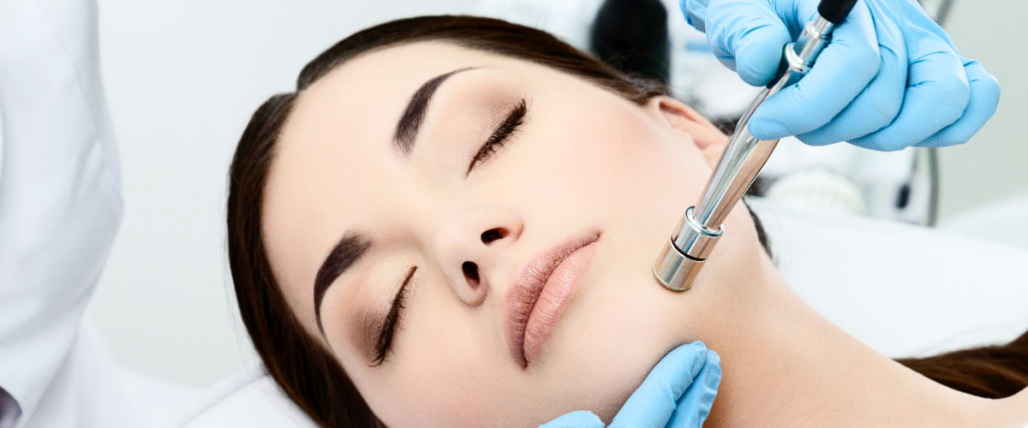 Dermaplaning
Dermaplaning is a safe and effective exfoliating procedure that removes the top layer of dead skin cells (stratum corneum) and fine facial hair (known as 'peach fuzz').
A special sterile medical-grade blade is used to gently scrape away the surface of the epidermis, leaving it smooth and refreshed. In addition to providing an instant smoothing and brightening effect, this procedure can help your skincare products penetrate more deeply into the skin for better absorption.
Chemical Peels
Chemical peels are a type of skin treatment that use carefully formulated solutions to help improve the health and appearance of your skin. The solution used in a chemical peel contains one or more acids, which help remove the outermost layer of dead skin cells from your face, revealing smoother, younger-looking skin underneath.
No matter which salon facial procedure you choose, follow up with proper at-home care, including using products containing gentle ingredients and sun protection. Regular facials in the correct way to keep your skin looking healthy and refreshed.